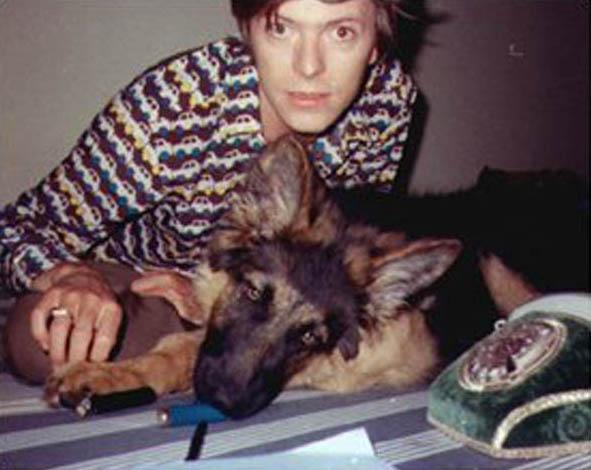 Brian Eno's twitter feed
The upcoming boxed set of David Bowie's work, from 1977 – 1982, features the "Heroes" E.P. of the great man singing the song in English and in French & in German, both after singing the first part in English. "Heroes" might be one of the best songs of the whole rock era but it you want to seek extra hipster points, call it 'Helden' or 'Héros'.
As with so many things, The Beatles also did it. Due to their experiences in breaking themselves in as a working, live band in Germany, they did later versions of 'I Want To Hold Your Hand' and 'She Loves You' in German. Before them, cinema tried to work its way around the introduction of sound to cinema. When previously, silent films were made to travel and play just as well in Spain, as in Germany, as in France, as in the UK, as in the US, they wondered how to counteract this seeming restriction in the sound era.
Buster Keaton was an autonomous auteur in his great early work but then signed for MGM in 1928 and found that he was somewhat neutered. What's more, film scenes were shot once in English, once in Spanish and once in French or German (with the actors having to phonetically learn scripts a bit at a time.). So shooting one rubbish film was bad enough but he had to make it again…and again.
American punk titans Bad Religion did a German take on their 'Punk Rock Song' (some of the user comments suggest its more gibberish than German). Kate Bush tried her hand at French, with 'Ne t'enfuis pas' and a French version of 'The Infant Kiss' as well, but the Grand Imperial Poobah of all this might be Peter Gabriel. He can seemingly speak German and did German language versions of three of his solo albums.
Interestingly, similar to the travails of Buster Keaton, his 1982 album was created again, not dubbed over something that already existed and, like the mono/stereo Beatles albums, there are little differences between the two.
A few European artists do this as a matter of course. The mighty Mano Chao
sings in Spanish, French, English, Arabic, Catalan, Italian, Portuguese, Galician; London-born, United States and Barcelona-raised, Jeanette
sings in Spanish, French, English, Portuguese, Japanese, German and Petula Clark
can do songs in French, English, Spanish, German, Italian. (An eye-opening story here about Petula Clark touching the arm of Harry Belafonte during a TV special in the U.S., and so causing an "interracial scandal" months before Captain Kirk and Uhura kissed.)
During the wild and crazy 2016 U.S. presidential election, Hillary Clinton would often get hammered for her intrinsic phoney-baloneyness but I felt sorry for her when she was picked up on her bad Spanish. Candidates often learn a few words for appeals to the United States' Spanish speaking community and, if I remember correctly, Clinton mis-pronounced a word so that it meant something entirely different. Thing is, if anything, that played more to her genuineness. What's more true-to-life? Someone fumbling their way through another language or some snake oil-seller reeling off a few phonetic phrases perfectly from two hours of practice? It's the motivation to communicate in another language that engenders good will in the native speaker, not whether you successfully manage to fully say what you're trying to say. As long as you have a little humility, that is.
During one Oscars ceremony, when the Best Song nominations were performed at different times throughout the show, Beyoncé sang a tune in French: I'm guessing it was this one . French actress Julie Delpy was there and sometime later jokingly said that it might as well have Mandarin, for all the sense it made. It's all okay learning words but then the trick is putting them together in the correct way. As Homer Simpson said to Lisa, it's not "jive turkey" but "jiiiiiiiiive turkey…..you have to sass it…..". So maybe the moral is, in terms of recorded music, to be very sure before you lay it down for posterity whereas speaking person-to-person, you only learn and progress by getting the immediate feedback from when you slip over.
A western musical artist can win both ways: a nod to Germany or France can be appreciated as a kind gesture but English language work could also often help inspire in countries where it wasn't recognised as an official language. Václav Havel said that the Velvet Underground and Zappa and the Mothers of Invention were great inspirations within the old Czechoslovakia state while, at the other end of the scale, Vogue's Carine Roitfeld said that she started learning English from the lyric sheet in David Bowie's 'Hunky Dory' album.
*************************
Money and the Hammer's Main Pages
FOOTBALL  CINEMA   CURRENT AFFAIRS     MUSIC     MISCELLANEOUS: (HISTORY, HEALTH, WORDGAMES……)