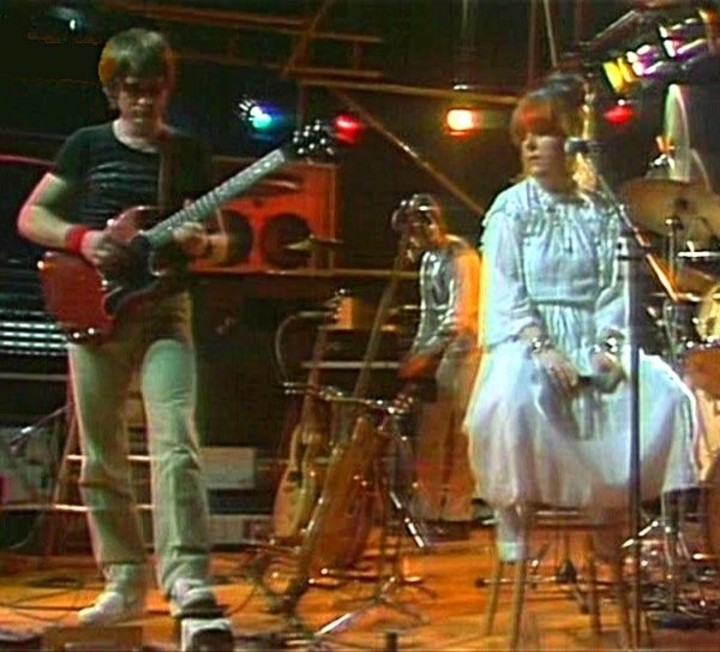 I can't get enough of these two at the moment. It was always the case that Glasgow's Maggie Reilly was the 'hired gun' vocalist and co-writer, appearing on a Mike Oldfield release rather than it being a project of a duo but billing doesn't matter greatly. David Bowie's 'Low and 'Heroes' were albums by 'David Bowie' but Brian Eno's all over them like a rash. Maggie Reilly's done loads of her own albums and Mike Oldfield's doing plenty too, with sequels to 'Ommadawn' and 'Tubular Bells' coming down the pike recently, but if they wanted to drop some more adult pop music in 2017 then they would surely go down a storm.
This is the kind of stuff that often appears up on radio stations like 'Heart' and 'Virgin' but, listening closely, you get hit with the realisations that Maggie Reilly's crystal clear voice helps make these tunes soar and also that Oldfield's ear is attuned to making very strange, idiosyncratic music within an adult pop context. It's like he's got a dance music sensibility for coming up with strange, manipulated sounds that he can put together seamlessly. In other words, this is some very complex, interesting stuff that skates through under the guise of adult pop music. It would be great if – in the manner that everything and everyone seems to be reforming and/or revisiting old work – we could get some more of this kind of thing.
The original version of the later Hall & Oates tune:
Love all this and guitarists who tend to be finger players, over the plectrum, always seem cooler, somehow.
*************************
Money and the Hammer's Main Pages
FOOTBALL  CINEMA   CURRENT AFFAIRS     MUSIC     MISCELLANEOUS: (HISTORY, HEALTH, WORDGAMES……)